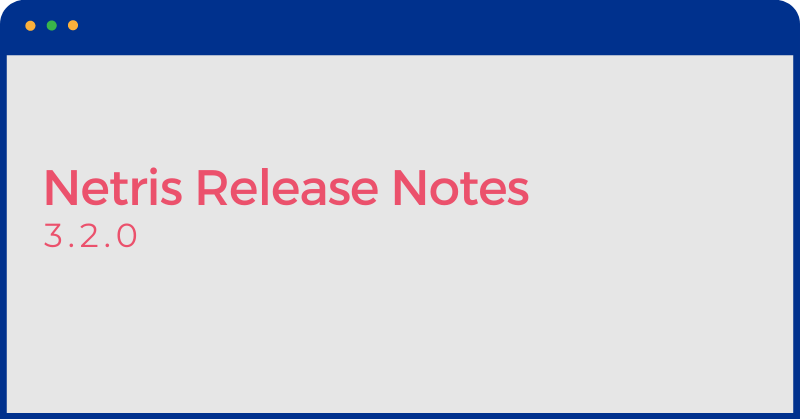 Netris Release 3.2.0
Release Date: 22 September 2022
One thing missing beyond the public cloud is the self-service VPC Networking of the public cloud. Your Elastic load balancers, self-service network firewall, self-service NAT and DHCP, and self-service site-to-site VPN. 
With Netris 3.2.0, we bring the VPC-Networking Anywhere concept to your existing brownfield enterprise network, existing colo network, and edge network. 
The key is that Netris can now operate on top of any physical network, including your existing one, enabling Network Engineers to provide the InfraOps, and DevOps engineers the cloud-like experience they need.
Learn more about the Netris VPC Anywhere solution or get started with the Netris VPC Anywhere tutorial.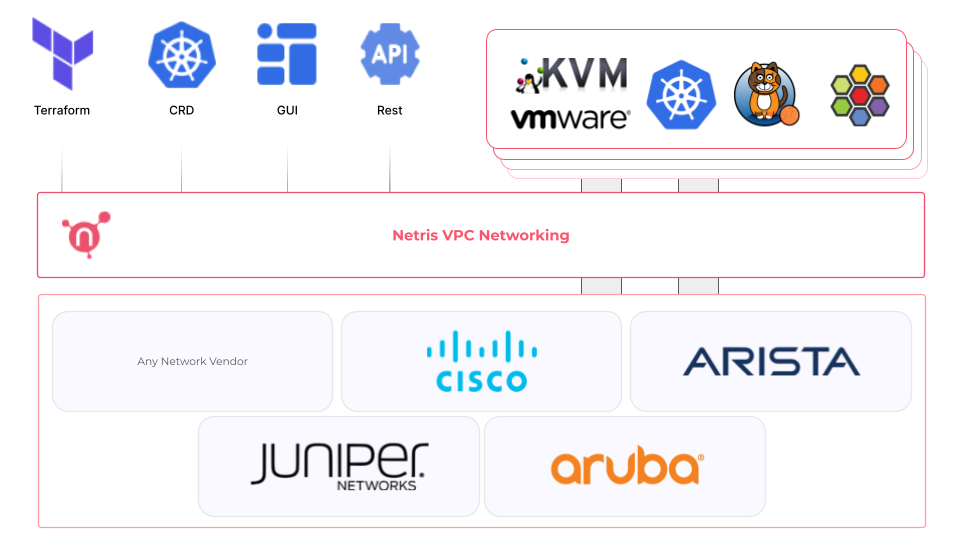 What's new in this Netris Release?
Netris VPC functionality is now available on top of any physical network with 802.1q VLAN support. Netris SoftGate or SoftGate PRO nodes connect to any 3rd party switch network and automatically use various VLAN tags (from the allowed range) to isolate various traffic flows. All Netris VPC services such as Elastic Load Balancer, V-Net, NAT, Firewall, and Site Mesh are available.

In addition to default gateway functionality, now V-Net also provides DHCP service. DHCP service is based on using Kea

, which installs and configures automatically through the Netris agent.

IPAM and V-Net now feature a listing of IP/MAC addresses information for hosts using DHCP.

BGP hello and hold timers default values can be edited under the advanced section of every BGP entry.

BGP now supports BFD, it's enabled by default and can be disabled from the advanced section.
Netris Bug Fixes
Resource reservation issue that may cause VLAN id conflict under certain circumstances in Equinix Metal.

Fixed the issue of the default inventory profile previously not being attached to default SoftGate nodes.

Fixed the issue that previously was preventing custom prefix lists attached to system-generated BGP sessions. (Used in advanced migration scenario.)