Executive Summary
As an early DevOps adopter, Innova strives to deliver new products and software releases early and fast to maintain competitive advantage as a top gaming hosting platform.
Innova's hybrid architecture quickly revealed how rapid and easy it is to deliver new services on the cloud, and conversely, how time-consuming and error-prone dynamic network operations can be on premises.
Their network operations were impeding the growth of the platform due to the largely manual nature of change request implementation and configuration. Innova tried to bring the experience of the cloud to the local data center with legacy networking vendors but soon found they needed a DevOps-first approach to network automation to achieve their goals.
Innova found that Netris delivers simple, cloud-like NetOps on prem and empowers DevOps engineers to directly provision network services automatically, giving Innova the best of both worlds.
Netris Benefits
Empowers DevOps engineers to directly provision network services automatically
Easier to scale and replicate the network to enable rapid growth
Integration with modern cloud management tools like Kubernetes, and more
90% more efficient NetOps
70% lower network OpEx
90% savings on CapEx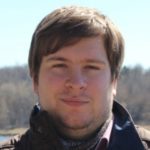 4game - Innova
"With Netris we don't need to worry about deep implementation details -- now we are able to apply a top down approach to our network policies and services, we are able to treat our switches like cattle not pets. Such approach enables us to dynamically repurpose every part of the network and serve our SRE and DevOps teams with the cloud-like experience."
Download The Full Case Study