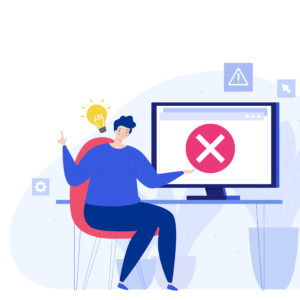 Netris is looking for a talented Lead QA Automation Engineer to help take our QA to the next level. As our Lead QA Automation Engineer, you'll collaborate with network, DevOps, and software architecture teams to ensure the features we deliver to our customers have a high level of quality.
As a vital member of the team, you'll collaborate with network and product teams and assist in creating Netris – the new automatic NetOps software that runs production networks of our customers, helping them achieve efficiency, stability, empowering networks of the future.
You will have a significant impact on our software's quality and delivery speed, our business, and our customers.
You will be expected to iterate rapidly while delivering high-quality output.
It's challenging and awesome to create a world-class product that customers rely on their businesses every day.
What You'll Do: 
Plan automated testing strategy. 

Design, develop and implement automated testing of web application and backend services.

Design, develop and administer usability testing scenarios.

Work with the DevOps team to integrate the automated test suites into the development pipeline to test the application at each step of the release cycle.

Track, monitor, and document testing results in centralized repositories. 

Analyze test results and present results to the development team.

Have fun:

 Be part of a vibrant team, work with fantastic users, create the networks of the future. 
Key Requirements
5+ years of experience in QA.

Good knowledge of testing theory.

3+ years of hands-on experience in automation framework and test case management.

Experience in a programming language, preferably Python.

Experience with REST API, GRPC, nodeJS, Swagger UI

Load testing experience (JMeter, Locust).

Experience in integration of autotests with CI/CD (GitLab CI).

Excellent problem-solving, troubleshooting, and analytical thinking skills.

Ability to deliver and passion for challenging the status quo.

Ability to communicate effectively and work collaboratively with the team and internal/external organizations.

Willing to learn and deep dive into complex technical things

Fluent in written and verbal English.

Experience with SQL backend testing is a plus.

 Excellent knowledge of Linux networking is a plus.

Experience with building and testing software as part of networking hardware is a plus.
We need amazing people like you to help us challenge the conventional and think differently about the problems we're solving. 
Additional Information
Benefits at Netris:
Competitive compensation

Stock options

Learning and development assistance

Health, dental and vision insurance

Unlimited Paid Time Off and Sick Time Off

Paid Parental Leave

Work from anywhere (remote work initiatives)
We are an Equal Opportunity Employer:
All applicants are considered without regards to race, color, religion, national origin, age, sex, marital status, ancestry, physical or mental disability, veteran status, gender identity, or sexual orientation. We do not tolerate discrimination or harassment of any kind. All employees and contractors of Netris treat each other with respect and empathy.