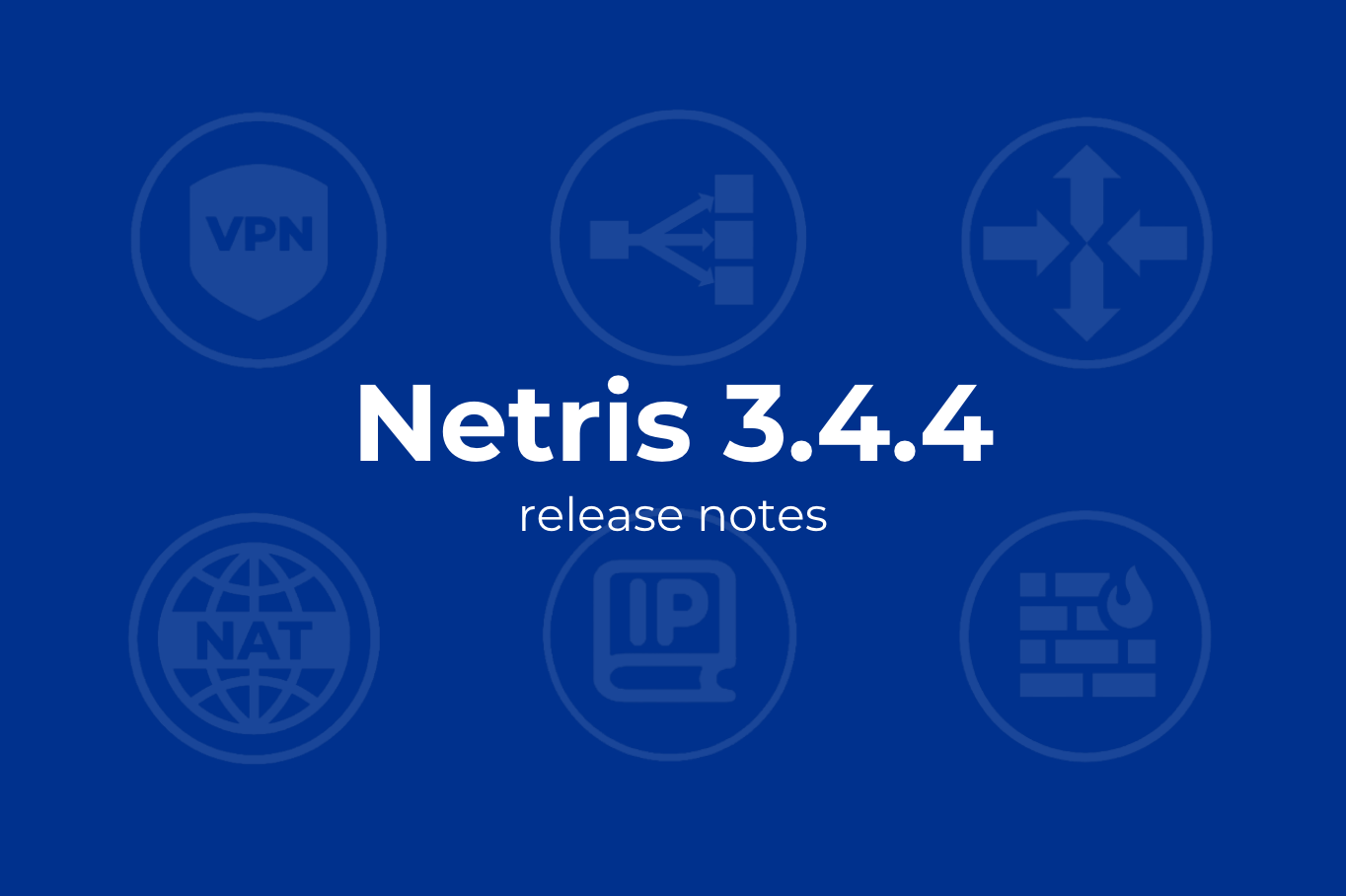 Netris 3.4.4 Release Notes
Release date: 09.29.2023
This minor release of Netris is focused on delivering improvements and bug fixes.
Netris improvements
1. IPv6 Support for "Site Mesh" Service:
The "Site Mesh" (site-to-site VPN) service now fully supports IPv6.
2. Customizable "Default private-network" in PhoenixNAP:
Now, it is possible to change the "

default private-network

" in PhoenixNAP deployment.
3. VLAN Support for E-BGP Service in PhoenixNAP:
Our E-BGP service in PhoenixNAP deployments now includes VLAN support.
4. Optional "Management" IP Address for SoftGate Nodes:
SoftGate nodes deployed in PhoenixNAP, AWS, and GCP environments no longer require a "Management" IP address, simplifying deployment options.
5. Public IP Addresses for Upstream BGP Sessions in Equinix Metal:
In Equinix Metal deployments, upstream BGP sessions now utilize public IP addresses instead of private link-locals, aligning with Equinix's requirements.
Netris bug fixes
Impossible to utilize the unmanaged V-net functionality with the same VLAN ID across multiple sites in PhoenixNAP and Equinix Metal deployments.

The IPv6 Access Control List (ACL) did not accept "::/0" as a valid source value.
Thank you for choosing Netris for your networking needs. We look forward to continuously improving your experience with our solutions.