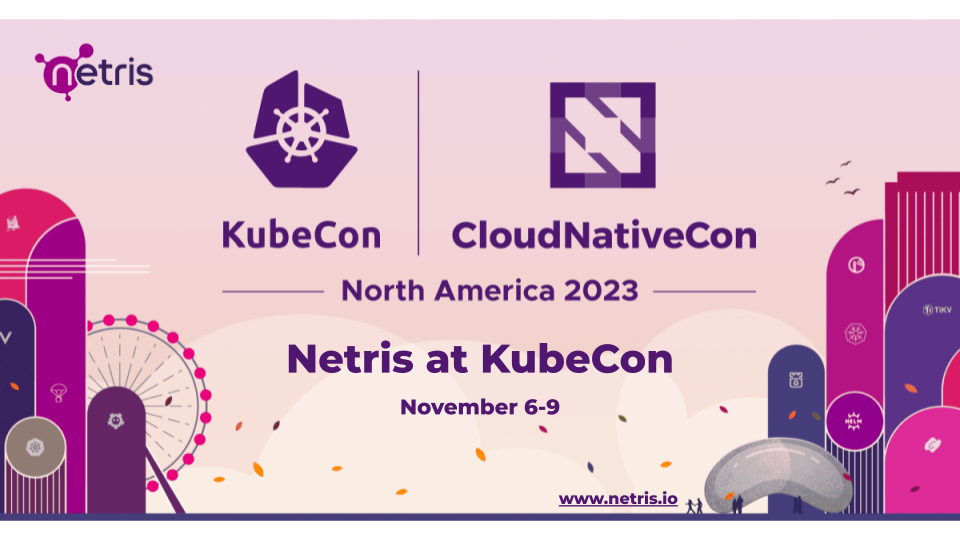 Netris at KubeCon + CloudNativeCon North America 2023
We are thrilled to sponsor Kubecon + CloudNativeCon North America 2023 happening in Chicago from November 6-9 at McCormick Place West.
We look forward to sharing our cloud networking knowledge and experiences of working with exciting cloud operators and practitioners. 
You can own your cloud, and we are happy to help you figure it out. 
Swing by our booth and ask us anything about Hybrid Multi Cloud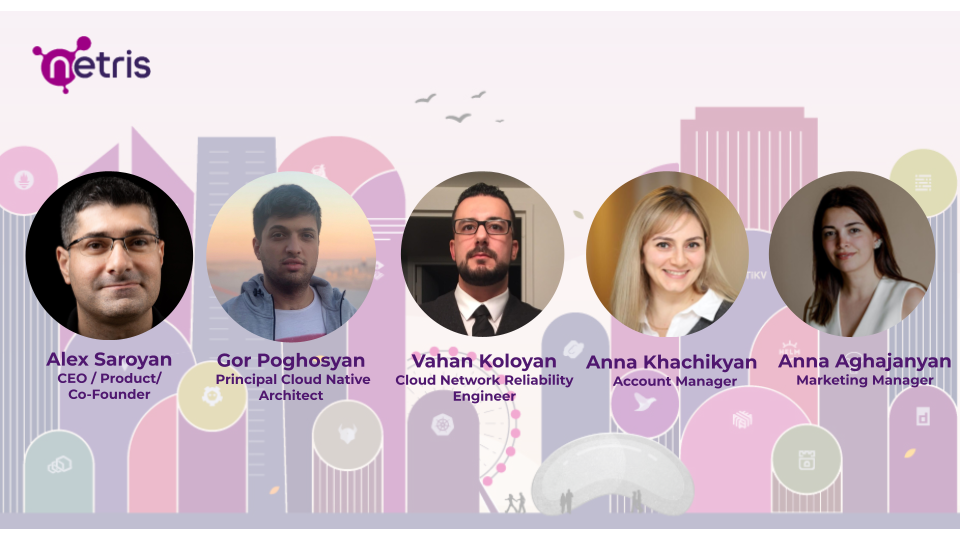 We look forward to the opportunity to engage directly with the amazing community of Kubernetes and cloud-native enthusiasts. Come by our booth to meet our team, who are eager to share their insights, discuss the latest trends, and explore potential collaborations.
We'll be happy to demonstrate and explain how Netris technology helps SaaS and PaaS companies to build and operate their private and hybrid cloud infrastructures, benefit from open-source infrastructure software, and automate and abstract away hardware and infrastructure configuration and management.
See how easy and efficient the Networking should be

Netris software automates and uncomplicates network operations for private and hybrid cloud operators running infrastructures on-premises, at colocation, on bare metal, and at the edge. Netris SoftGate provides cloud-like network services (Routing, Load Balancing, Network Access Control, DHCP, VPN, NAT) utilizing generic servers, Linux, DPDK, XDP, and other powerful open-source software. Netris can automatically operate the underlying physical switch network or run over any ethernet network. Netris software enables cloud-like VPC networking on any platform – at your terms.
Meet Kelsey Hightower at our booth for a Roundtable Discussion
Save the date for a rare opportunity to meet Kelsey Hightower for a roundtable discussion where you can ask your questions. Follow us on Twitter and LinkedIn to learn more. Stay tuned!
Try Netris, Grab Swag!
Visit  Netris Booth M31 to chat and get a swag! 🙂 
If you're looking to learn more about Netris, schedule a demo to meet directly with our product oriented CEO and Cloud Native Architect.