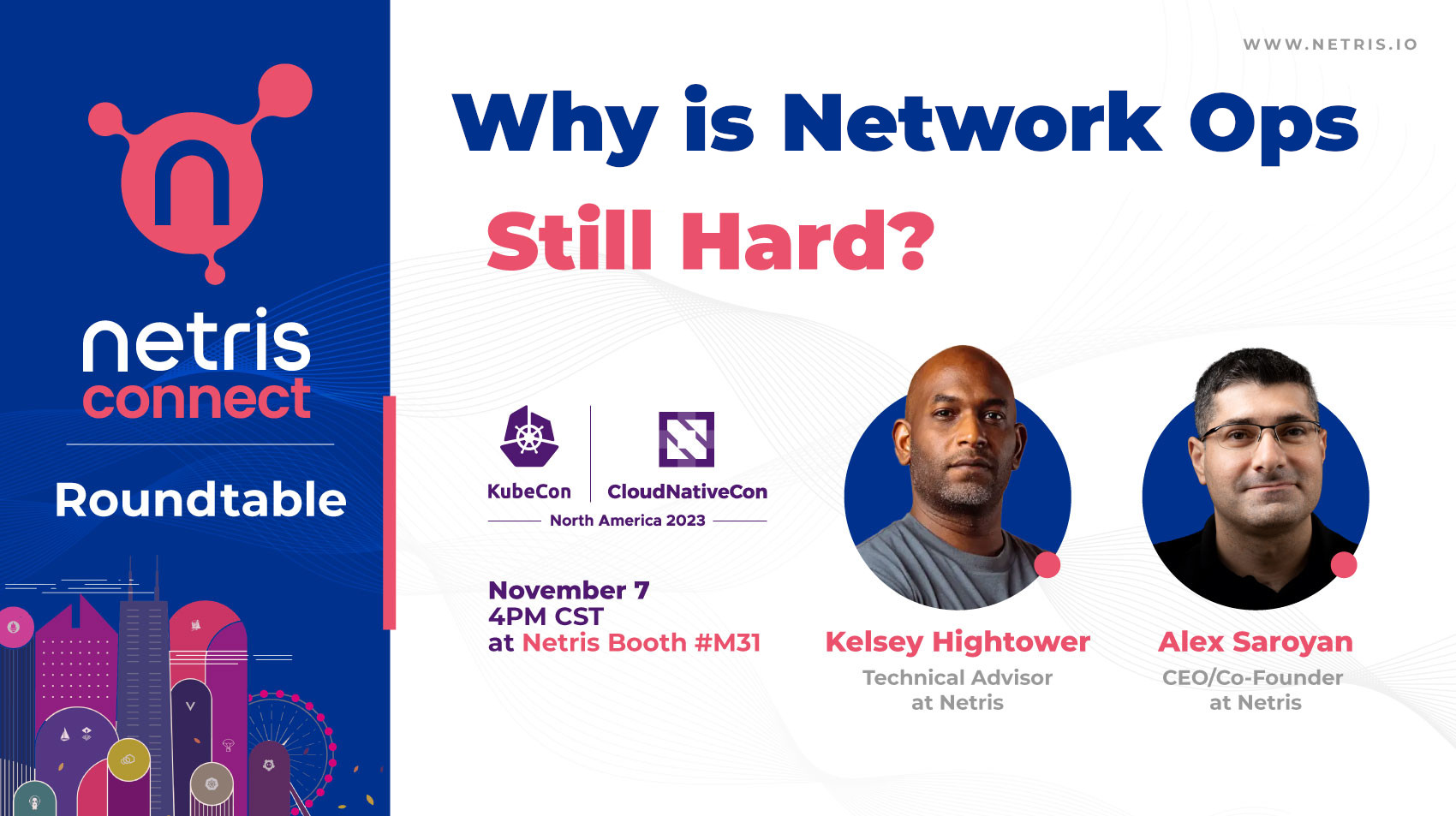 Why is Network Ops Still Hard? – in-person discussion
We are super excited to host this in-person Roundtable at KubeCon with Kelsey Hightower and Alex Saroyan at Netris booth #M31. Come over, participate in an interactive discussion about "Why is Network Ops Still Hard?" 
Register now and join in-person to get a chance to go home with Kelsey signed book – "Kubernetes: Up and Running: Dive into the Future of Infrastructure, 3rd Edition".
Agenda:
How to extend a VPC to on-prem or bare-metal-cloud?
What is the Equivalent of an Elastic Load Balancer on-prem?
How can DevOps engineers manage network access, NAT, and DHCP easily on-prem?
What's the current state of Terraform/Pulumi for on-prem and bare-metal Networking?
Recording will be available. Check back later.