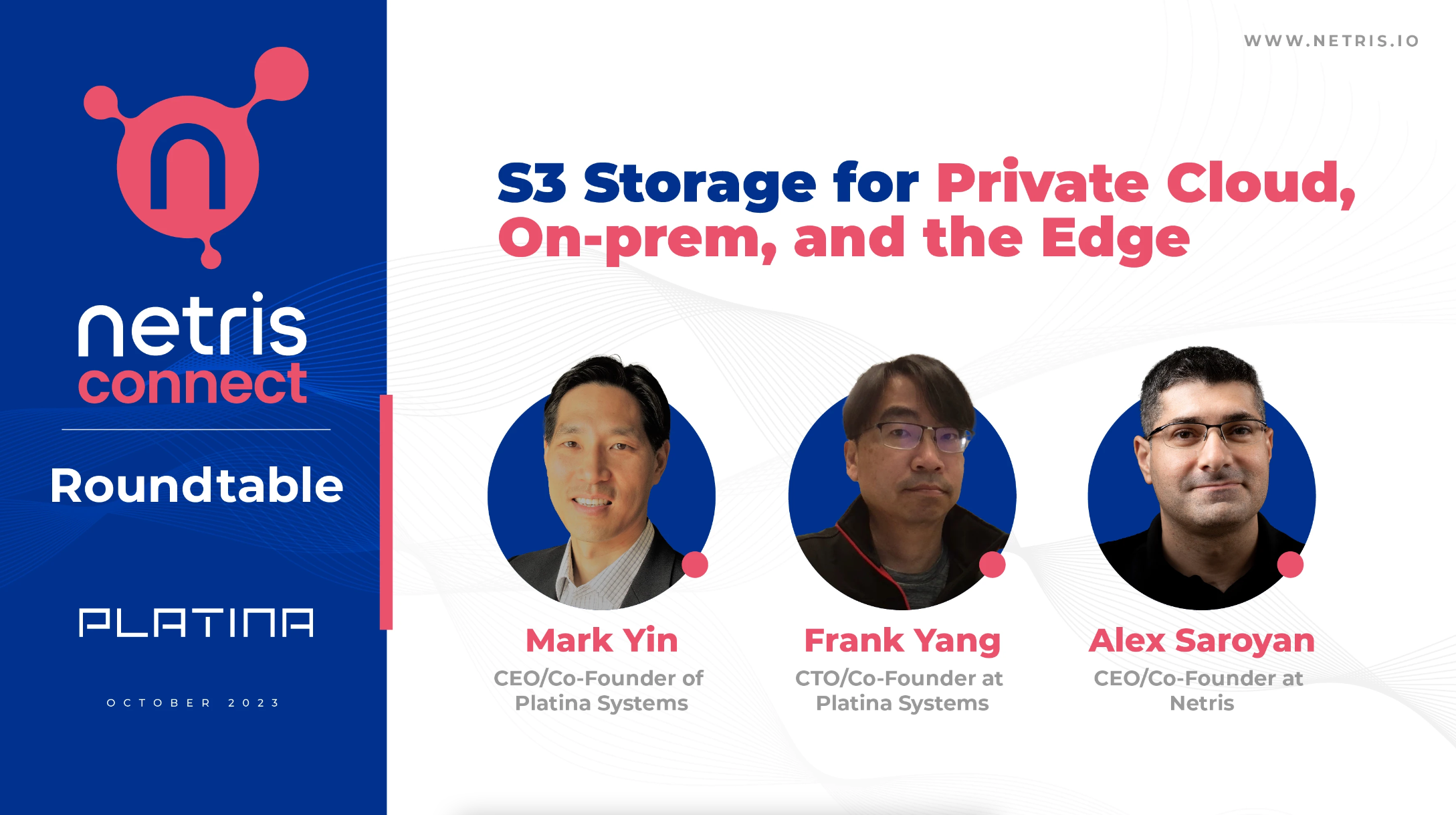 Netris Connect Roundtable with Platina Systems
We are excited to host Platina Systems' founders for our monthly Netris Connect Roundtable series. We will be having a discussion on topic "S3 Storage for Private Cloud, On-prem, and the Edge". Register for free to be part of this informative and interactive online session. Engage with industry experts as they share insights into the deployment strategies, best practices, and real-world use cases.
Join us on October 17th at 11 AM PT for a virtual roundtable!
Agenda:
What is driving growth in Private Cloud?
What is driving demand for object storage in Private Clouds?
What is Ceph?
How scalable is Ceph?
How is it like to operate Ceph in-house?
How can Ceph operations be streamlined?
In case you missed the event, here is the recording for you:
Available on Spotify and Apple Podcasts: