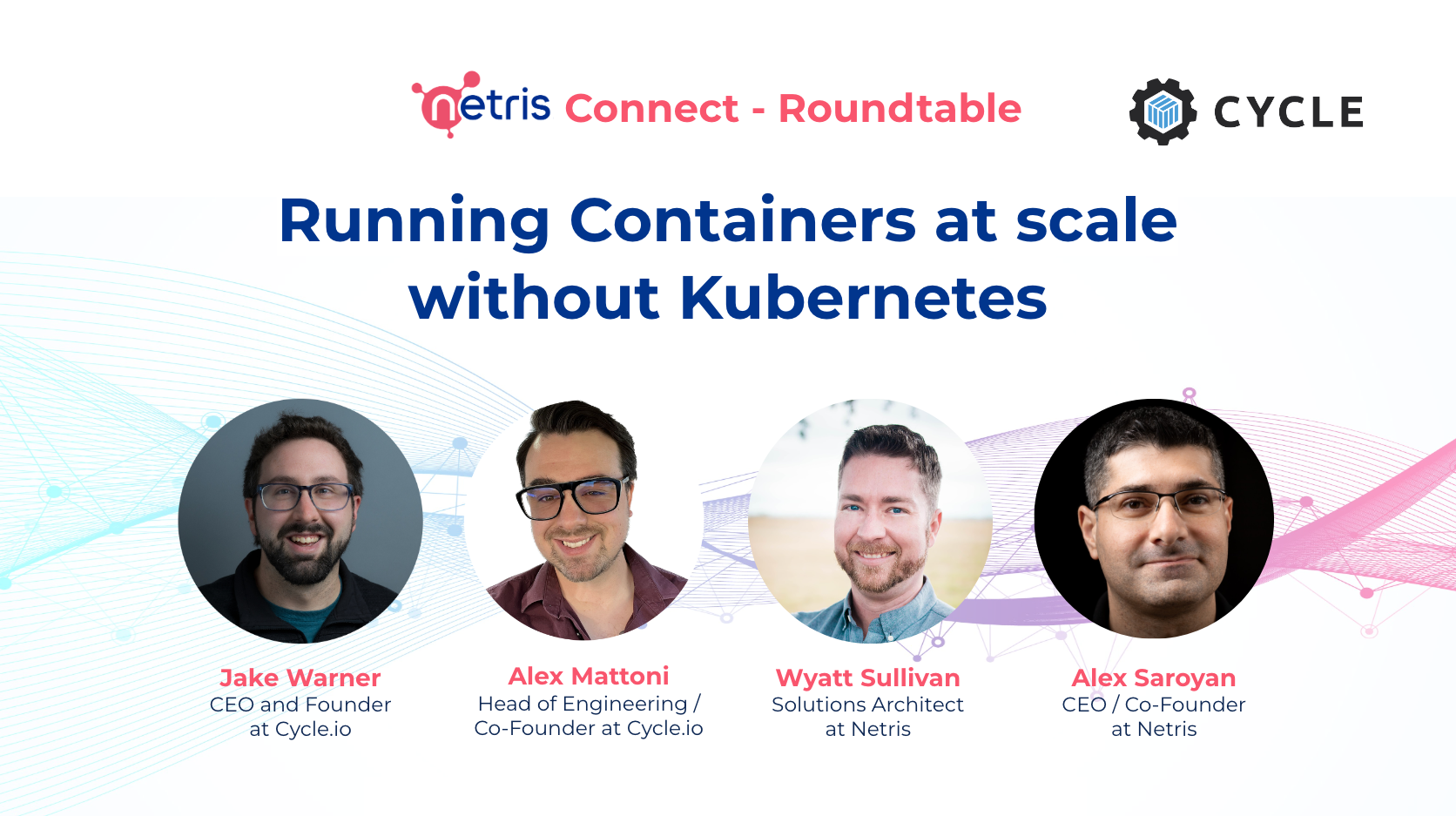 Netris Connect Roundtable with Cycle.io
We had a pleasure to host Cycle.io's team for our monthly Netris Connect Roundtable series. We talked about "Running Containers at scale without Kubernetes", what it takes to build an applications hosting platform that works at a large scale in a hybrid multi-cloud environment.
Agenda:
What is Cycle?
Container workloads with or without Kubernetes?
Build vs. Buy a container application platform?
How has Cycle normalized its consumption of infrastructure primitives: in the public cloud, bare metal cloud, and private cloud on-prem?
Challenges beyond the cloud: on-prem, colo, edge, bare-metal?
In case you missed it, here is the recording for you. We hope you'll find it insightful and informative!

Also available on Spotify and Apple Podcasts.