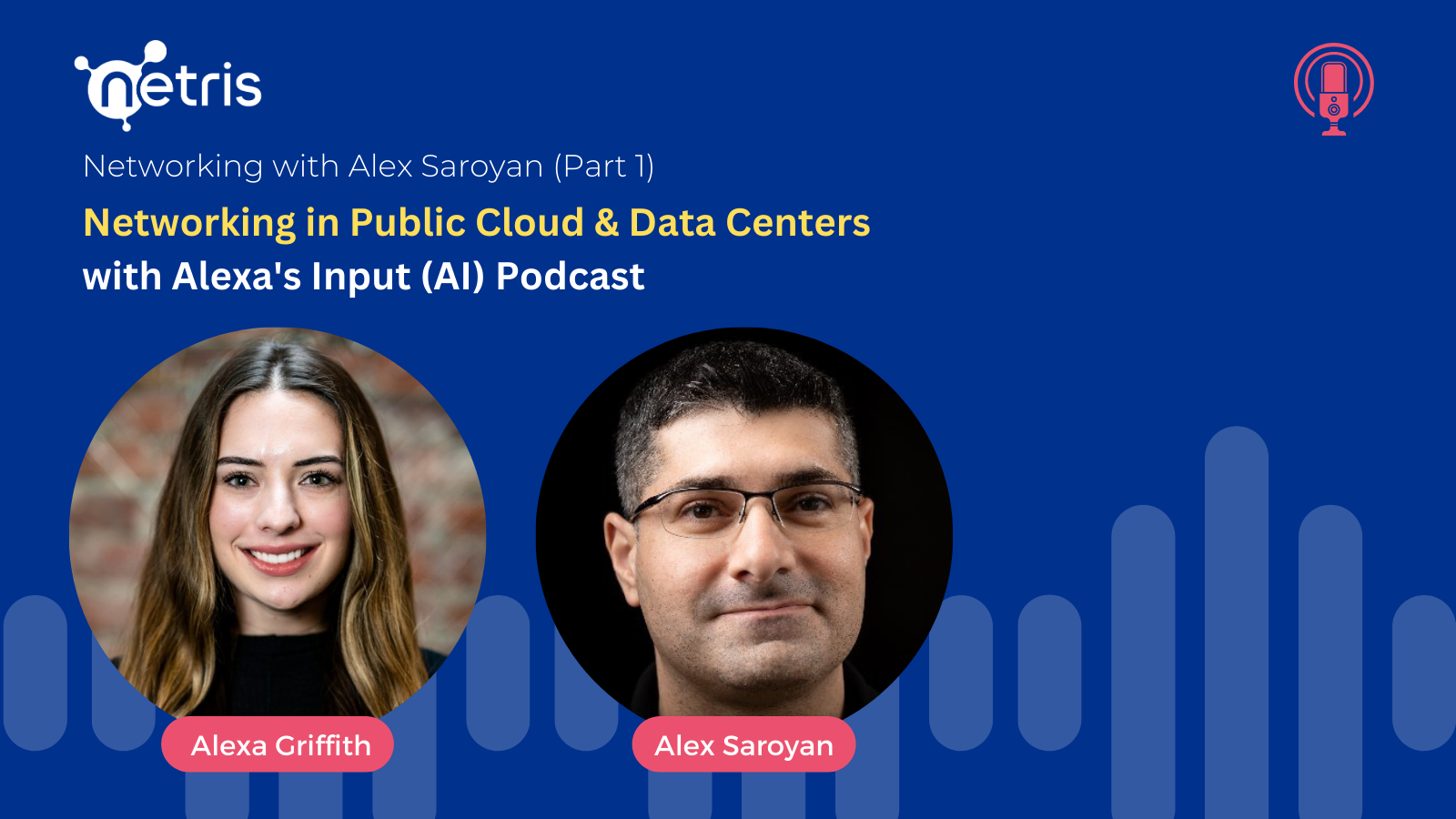 Alexa's Input: Networking with Alex Saroyan (Part 1)
Alexa's Input is focused on learning things about tech (because it's fun!) hosted by Alexa Griffith, a software engineer. This podcast usually features a guest with experience around a topic that Alexa wants to learn more about. Listen to join her on her journey of learning new things about software engineering!
Alex Saroyan, CEO and Co-Founder of Netris, joins me in this episode to discuss a host of networking topics – how he got into networking, how Netris was founded, what is networking, how public cloud changed networking and how it differs from on-premise infrastructure, various networking topics, and much more!
You can support this podcast on the anchor page. Make sure to subscribe and follow Alexa's Input Twitter account to get notified when a new podcast episode comes out.