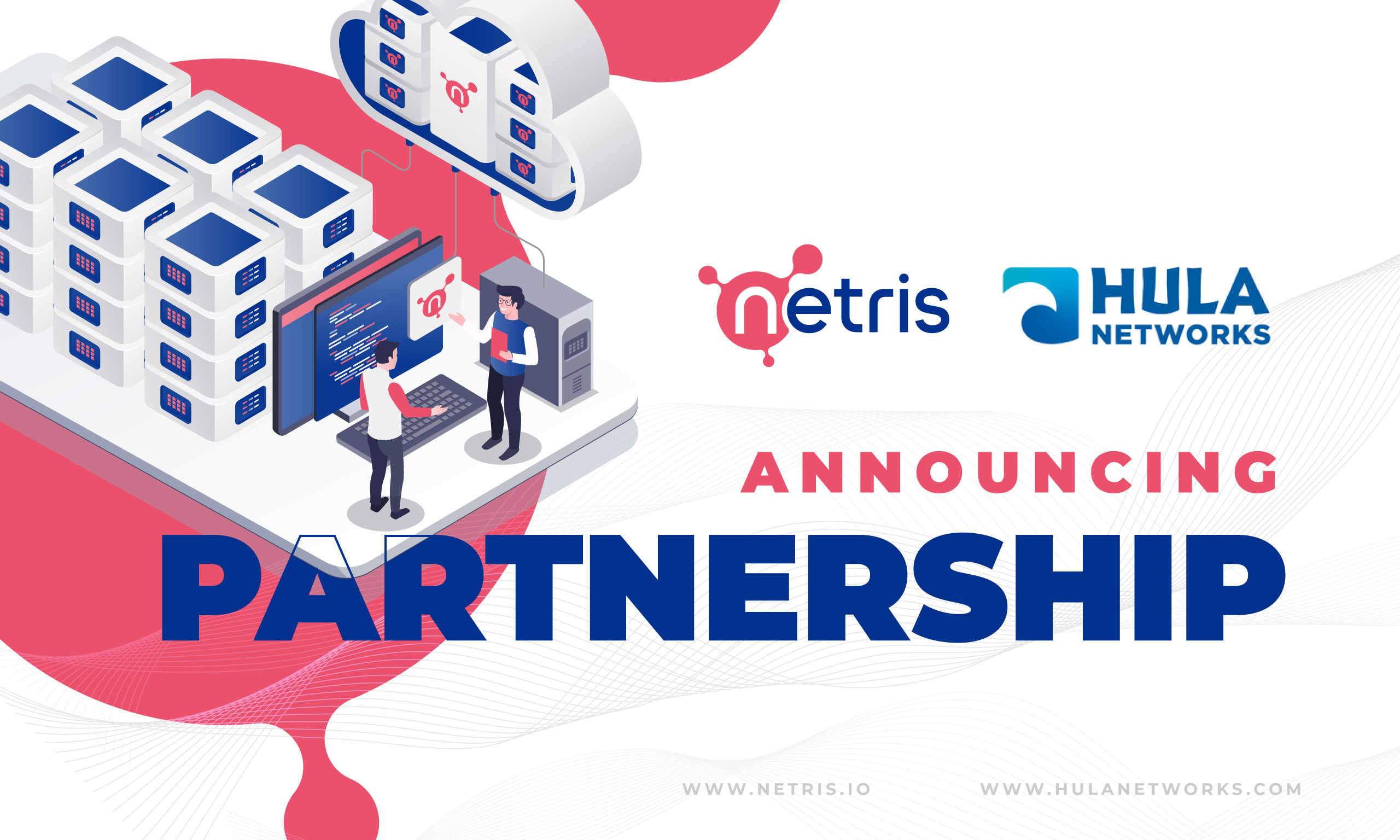 Netris Partners with Hula Networks to Streamline Hardware Purchasing and Support for Hybrid & Private Cloud Customers
Santa Clara – Netris, software solutions provider for hybrid cloud network infrastructures, announces partnership with Hula Networks, a leading Value-Added Reseller (VAR) of IT hardware and solution to help hybrid and public cloud customers facilitate hardware purchasing, support, and delivery.
This collaboration aims to empower Netris and Hula Networks' clients with advanced capabilities to design, rollout, and implement hybrid and private cloud infrastructures, taking advantage of the modern infrastructure software, hyper-automation, and cloud-like experience, in the most cost and time efficient manner.
"At this age of AI, large data, and rapid infrastructure growth – managing infrastructures manually or through artisanal homemade scripts is not a futureproof option anymore. Modern businesses need modern cloud-native solutions based on leading open-source software, modern hardware, and highly automatic operations software designed by specialized software providers."  Said Alex Saroyan, CEO, & co-founder of Netris.
Netris Software
Netris software automates and uncomplicates network operations for private and hybrid cloud operators running infrastructures on-premises, at colocation, on bare metal, and at the edge. Netris SoftGate software provides cloud-like network services (Routing, Load Balancing, Network Access Control, DHCP, VPN, NAT) utilizing generic servers, Linux, DPDK, XDP, and other powerful open-source software. Netris software can automatically operate the underlying physical switch network or run over any ethernet network. Netris software enables cloud-like VPC networking on any platform – at customers' terms.
Netris Professional Services
Netris professional services help organizations design, implement, and operate networks, application hosting platforms, infrastructure-as-a-service platforms and perform migrations. Netris team is highly experienced in data center, telco, and cloud networking, NetOps and DevOps methodologies, Kubernetes, and server virtualization systems.
"We are thrilled to partner with Netris and offer our clients an advanced solution for virtual private cloud networking," said Scott J. Hobin, CEO of Hula Networks. "This collaboration aligns with our commitment to providing cutting-edge IT solutions that simplify complex technologies and enable businesses to thrive in the digital era. With Netris software, our clients can seamlessly deploy and manage their virtual private cloud networks, enjoying enhanced scalability, security, and performance".
About Hula Networks:
Hula Networks is a leading Value-Added Reseller (VAR) of IT hardware and solutions, providing businesses with cutting-edge technologies and expert guidance. With a focus on customer satisfaction, Hula Networks helps clients optimize their IT infrastructure, enhance productivity, and achieve their business objectives through tailored solutions and exceptional support. For more information, visit www.hulanetworks.com
About Netris:
Netris is a software company based in Silicon Valley, California. Netris provides a software platform that helps developers, DevOps, and network engineering professionals easily and efficiently operate and consume network infrastructures anywhere. Netris helps organizations build and operate their private and hybrid cloud infrastructures, benefit from open-source infrastructure software, and automate and abstract away hardware and infrastructure configuration and management. For more information, visit www.netris.io
Media Contact:
Anna Aghajanyan
Marketing Manager
Netris, Inc.
Phone: +1 650 457 0097
Email: [email protected]