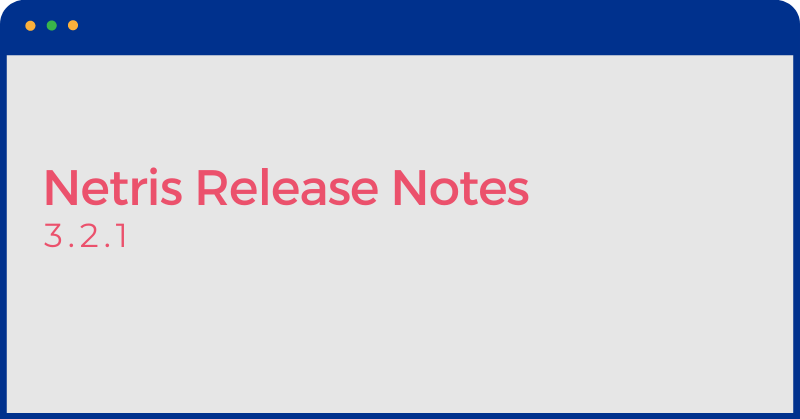 Netris Release 3.2.1
Release Date: 05 October 2022
This minor release of Netris is focused on delivering a few critical fixes.
Learn more about the Netris VPC Anywhere solution or get started with the Netris VPC Anywhere tutorial.
Netris Bug Fixes
Fixed the custom BGP VLAN provisioning bug that was requiring Equinix Metal users to create Layer-2 plumbing underneath manually. 

Fixed Equinix Metal netris-agent bug that was causing netris-agent stuck in case of any failed API call.

Fixed IPv6 BGP default gateway issue that was previously leading to SoftGate switchover failure for IPv6 traffic.

Fixed BGP large community issue previously causing limitations for large BGP communities in advanced configuration mode.