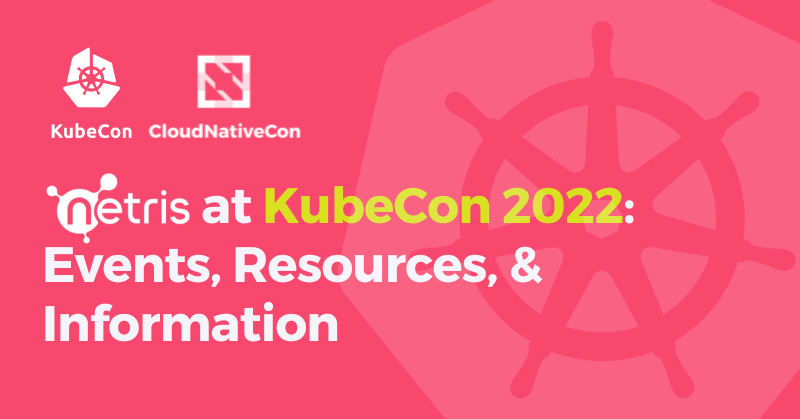 Netris at KubeCon 2022
We are excited to be in Detroit this year for KubeCon 2022 and look forward to connecting with you. Here are some resources to help you with your Netris at KubeCon journey and be sure to stop by booth #SU72 to experience and learn how Netris software enables VPC Networking anywhere beyond the public cloud.
Learn about VPC Anywhere
Netris software empowers you to consume your future and current network infrastructures through cloud-like VPC abstractions and API. Stop by and learn about VPC for Equinix Bare Metal Cloud, Switch Fabric, On-premises, Colocation, and Edge. Access the developer docs here and access additional resources below:
Meet our Principal Cloud Architect
Netris' Principal Cloud Architect, Gor Poghosyan, is ready to mingle with the KubeCon's cloud community about our latest solution and broader challenges impacting networking engineers.
Speak to our Solutions Architect
Our Solutions Architect, Wyatt Sullivan, is at KubeCon ready to speak to you about how to give your company the technical vision your engineers need to succeed. Feel free to drop by or schedule some time with him here.
Book Signing with Kelsey Hightower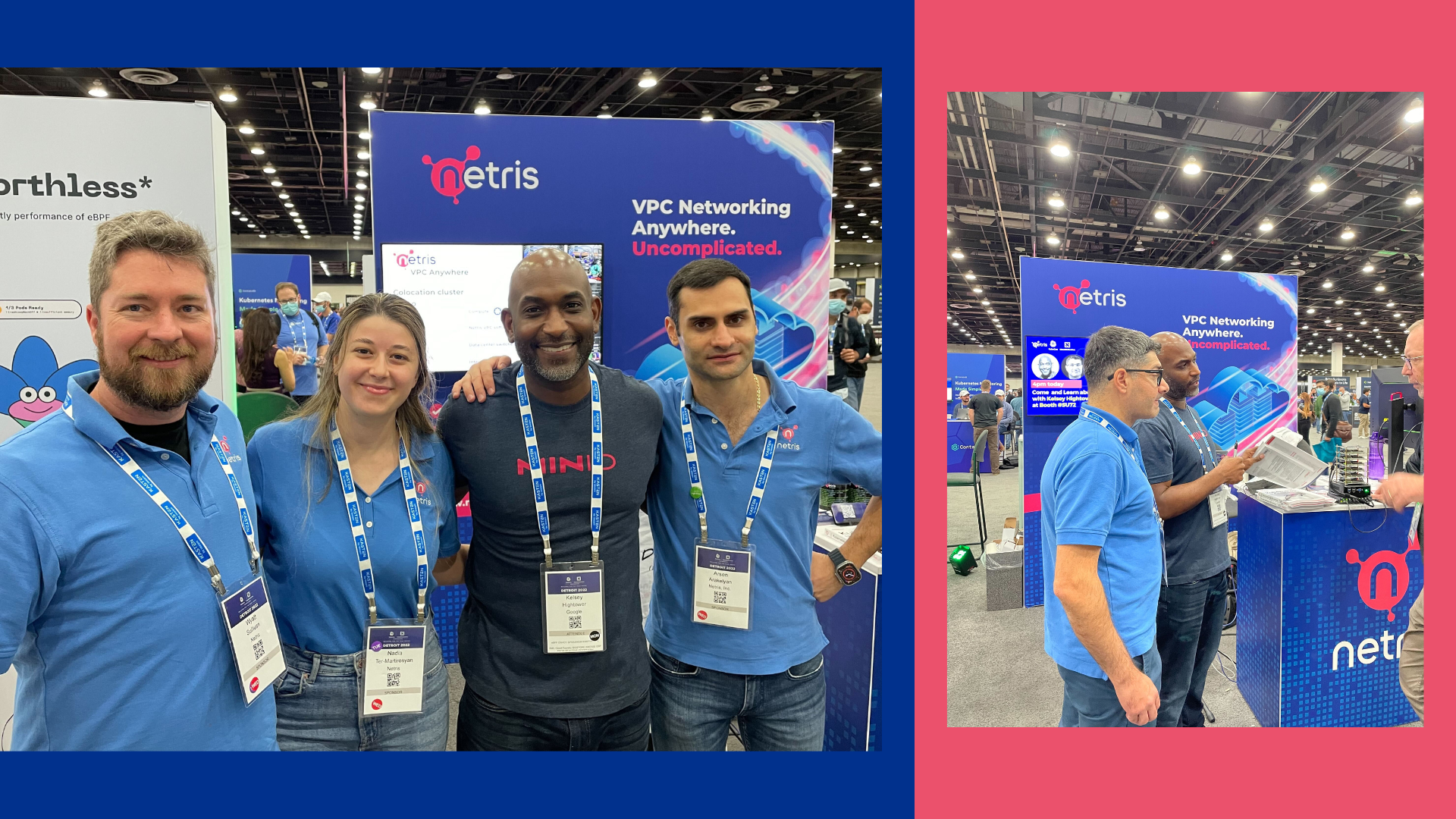 Special shout out to Kelsey Hightower who spent part of his afternoon with us demoing VPC Anywhere and signing and giving away the 3rd edition of Kubernetes Up & Running. We were pleased and honored to meet everyone who stopped by!