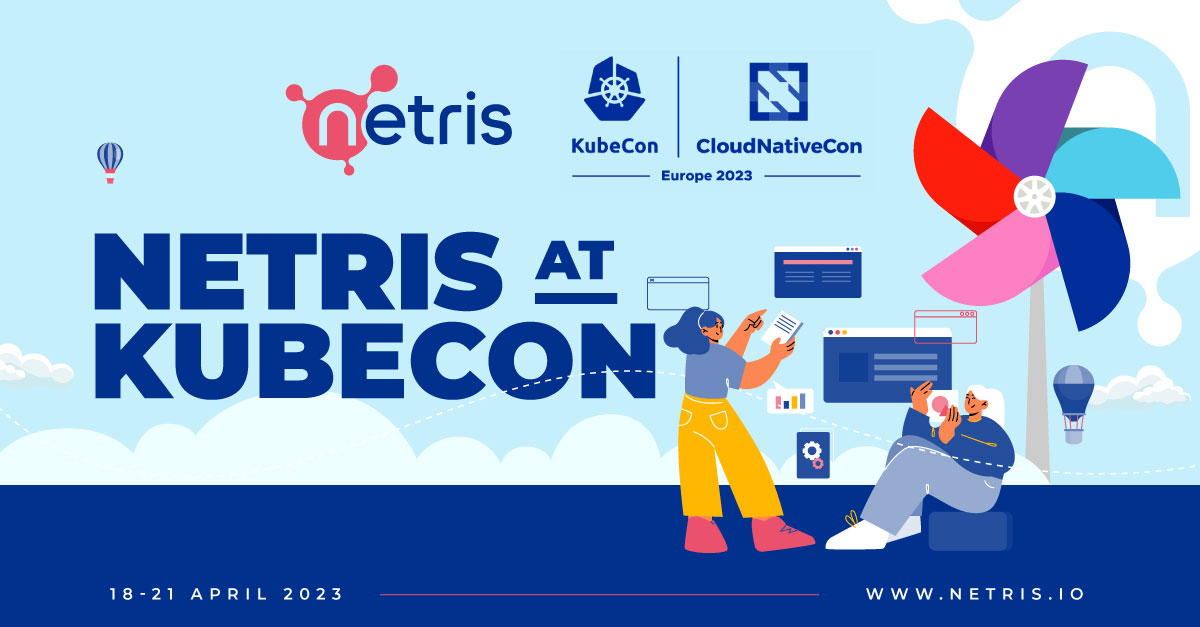 Netris at KubeCon + CloudNativeCon Europe 2023
We're excited to support Kubecon in Amsterdam, Netherlands, from April 18-21, 2023.
We look forward to sharing our cloud networking knowledge and experiences of working with exciting cloud operator customers. 
You can own your cloud, and we are happy to help you figure it out. Come visit our booth to talk about everything networking: kubernetes, load-balancers, firewalls, VPC, routing, NAT, and VPNs and how to make networking simple and efficient.
Meet Our Team

Learn About Netris VPC Anywhere and our latest updates with Netris CEO, Alex Saroyan, Solution Architect, Wyatt Sulivan, and account executive Nadia Ter-Martirosyan.
See how easy and efficient the Networking should be in your own cloud
Netris enables everyone to build and operate their own private cloud. Netris automatically operates the network in your data center, on bare metal, or at the edge. Netris automatically operates routing, load balancing, firewall, DHCP, NAT, and other essential network services utilizing ordinary servers and SmartNICs. Netris makes your network automatic, resilient, and uncomplicated — just like the cloud but on your own terms.
Meet Kelsey Hightower at our booth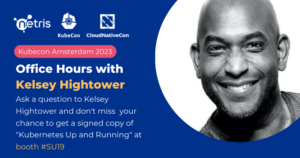 Save the date for a rare opportunity to meet Kelsey Hightower during the office hours session where you can ask your question. We will also be giving away limited copies of "Kubernetes Up and Running" which will be signed at our booth: #SU19. Feel free to bring your own copy of the book and get it signed. Follow us on Twitter to learn more.
Try Netris, Grab Swag!
Visit the onsite Netris Booth to speak directly with the CEO, Principal Cloud Architect, and the Account Executive. We'll be giving out swag and letting booth visitors try the newly released Netris VPC and the rest of our product and solutions suite. If you're looking to learn more about Netris, book directly below to meet with our Solutions Architect at KubeCon.