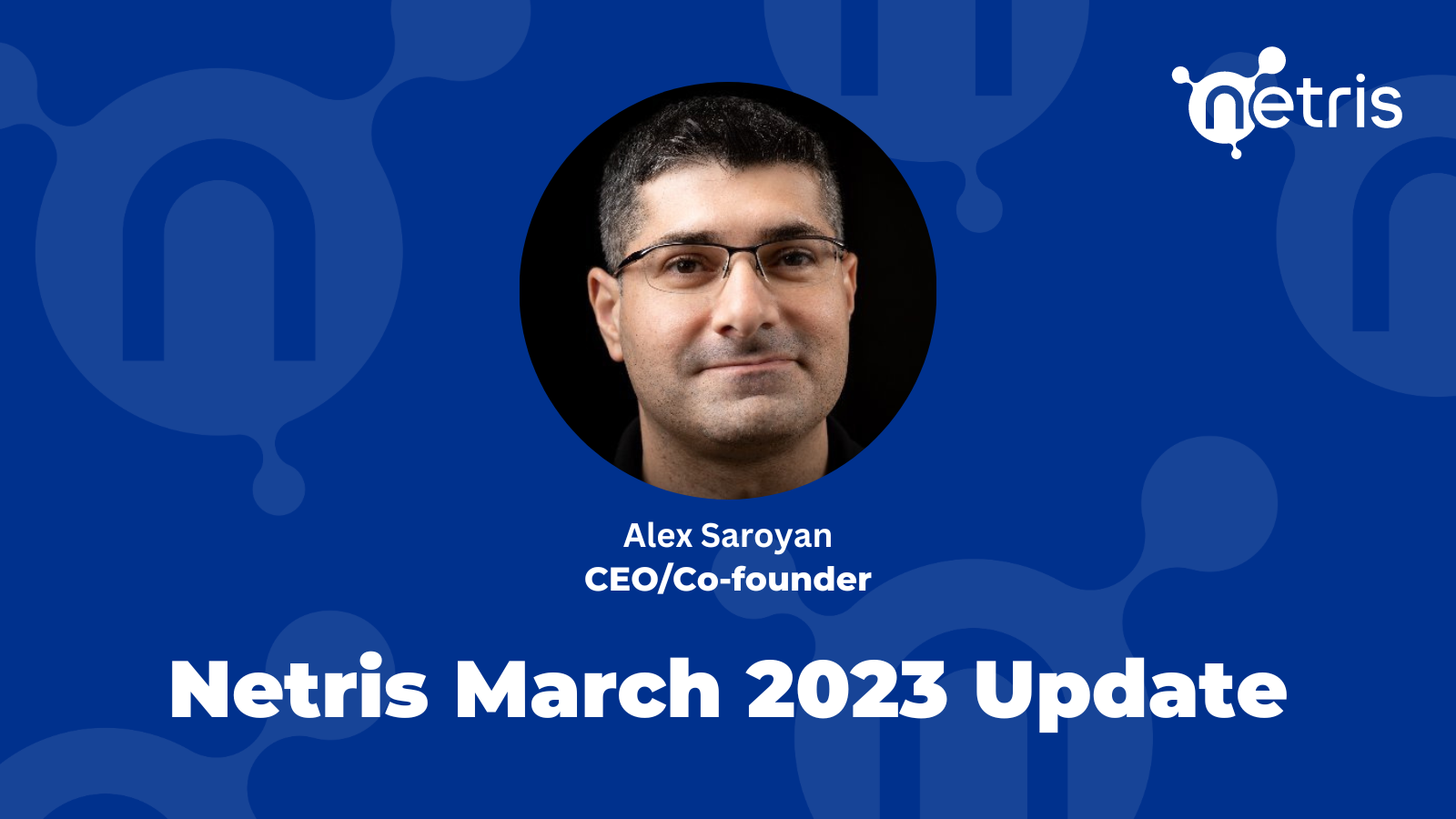 Netris March 2023 Update
What's in this blog?
Kubecon is in Amsterdam next week.
Office hours with Kelsey Hightower at Netris booth.
Launching Netris Connect: Roundtable series.
Top 5 Bare Metal Cloud Providers.
What else are we working on (AWS, Akamai, Office, Multihoming, VPC).
Kubecon EU in Amsterdam next week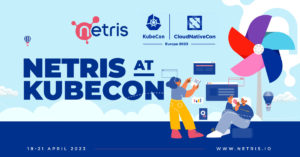 Wyatt (Solutions Architect), Nadia (Account Executive), and I are planning to be in Amsterdam next week at our Kubecon booth. We look forward to talking about everything related to networking in the public cloud and your own private cloud on-prem. Owning your cloud is easier than ever, so come to our booth and learn more.
If you're in Amsterdam, just swing by our booth, or book a meeting here.
Besides, our Sona (marketing ops) has created for you a list of cool things to do around Kubecon in Amsterdam.
Office Hours with Kelsey Hightower at Netris Booth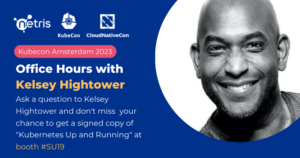 This time at Kubecon, we are doing something new with Kelsey. During these office hours, people in 20 groups will have the opportunity to ask 1 question per group to Kelsey, get his take on it, and walk away with a signed copy of Kelsey's "Kubernetes: Up & Running" book.
Follow @netris_io on Twitter for details and exact timing. 
Launching Netris Connect: Roundtable Series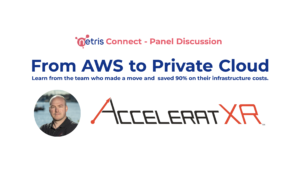 Through the Netris Connect series, we are connecting you with our amazing customers and partners that are sharing their experiences and learnings. Now with the Roundtable series, we are making Netris Connect more interactive, where you can join the panel discussion online and ask your own questions. We've got over 30 registrations for our first episode, that's happening on Wednesday 12th. 
Learn more about this episode.
Top 5 Bare Metal Cloud Providers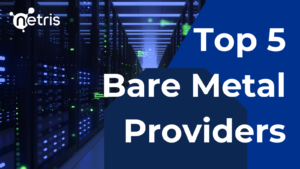 Looking for the best bare metal cloud provider? Look no further! In this blog post, we've scoured the internet to bring you the top 5 bare metal cloud hosts. From on-demand compute to storage and network resources, these providers have it all. But with so many options out there, how do you choose the right one for you? Our Solutions Architect Wyatt Sullivan did the hard work for you and summarized it in this brief blog post. 
What else are we working on?
Solution for connecting AWS VPCs with Netris VPCs using our Wireguard-based Site Mesh (Site-to-Site VPN)

As Netris v3.4 allows for multi-interface SoftGate, we are experimenting with new use cases:

Bringing Netris VPC to Akamai. 2) Bringing Netris VPC to Office. Taking cloud-like Networking everywhere is a big part of our vision, so we keep on expanding on it.

Server multihoming through VXLAN/ESI as well as multi VPC support (with VRF and overlapping IP addresses) are in hands of our R&D team and set to release in May for Netris-managed switch-fabric, and later on for SoftGate too.